Swingin at the Speakeasy: rediscovering the prohibition years
A Speakeasy, also called a blind pig or blind tiger, refers to an illicit establishment or bar that sells alcoholic beverages where patrons would speak quietly when close to the premises or inside so as not to alert the police or neighbours.
These bars were often underground or in the back of homes through secret doors to hide their existence.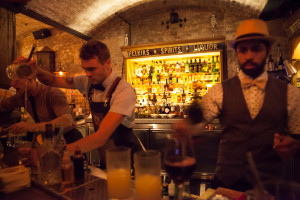 These Speakeasy bars were raging in the prohibition era in the United States between 1920-1933.  During those years the sale, manufacture and transportation (bootlegging) of alcoholic beverages was illegal throughout the United States.
The bar would charge customers to see an attraction, often and animal like a pig and then serve a "complimentary" alcoholic beverage, thus circumventing the law.
Luckily today we are free to drink but there are bars around the world with these prohibition "themes" that operate underground and with décor from the early 1920's.
Sydney in Australia has one such bar called Palmer & Co which serves cocktails and hosts live music and dancing from the era.
Wednesday night is when the bar comes alive with Swingin at the Speakeasy.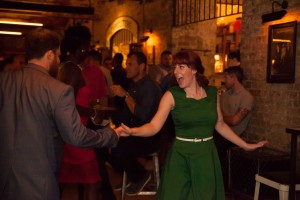 Each week has a different live band and the dancers from All About Swing wow patrons with dance moves that transport you right back into the prohibition days.
Follow Swingin at the Speakeasy on Facebook and Instagram for weekly updates of what's going on underground beneath the City of Sydney.
To see more about the group visit www.allaboutswing.com.au or follow them on social media
Instagram https://www.instagram.com/all_about_swing/
Facebook https://www.facebook.com/allaboutswingtroupe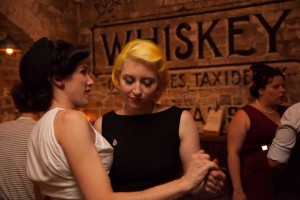 Click on this link to see the guys in action: https://m.youtube.com/watch?v=wTqvfNm6BcQ&sns=dba
Credits for the article goes to allaboutswing.com.au